Dear Alumni,
The past year has been formidable with a global pandemic challenging us in a multitude of unforeseen ways. With no determinable 'frontline', this epidemic presented need on a massive scale. Thankfully, we can now turn our sights to new possibilities and feel hopeful again!
We have heard and witnessed some remarkable stories of resilience and kindness. Alumni stepping into this battle, people helping people. We know we have heard just a sampling of the good works rippling within the WHHS Alumni community.
The Foundation wants to discover and acknowledge your contributions. There are obvious starting points, the extensive medical community, educators, and scientists working at warp speed to create solutions. We also recognize the ripples have extended far beyond the typical. Organizations are stepping in to feed the unemployed, initiating dialogue to educate vaccine participation in underserved communities, repurposing a shuttered business to help quarantine healthcare workers and software designers are creating new apps.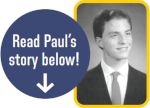 Alumni from the highest government level to the local school board and community organizers have offered their assistance.
We want to celebrate our WHHS pandemic heroes.
Don't be humble, please take this opportunity to share your experience or the good works of a classmate, parent or WHHS community member.
If you know an Eagle Hero, please fill out the form below.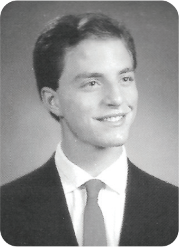 One of the founders, Dead Low Brewing
When we were forced to shut down per the Governor's stay-at-home orders, we furloughed our entire crew and sadly closed up shop. However, we are surrounded by family members and friends who put their lives at risk every day as police, firefighters, EMTs, doctors, and nurses and we knew we had a great amount of space that would be empty and available, so my wife Hetal and I (both '92 Walnut grads), along with my brother, Dr. John Ganim (Class of '87), sisters Chris Hall ('89) and Cheryl Ganim ('85), and friend and business partner Kyle Havens decided we could use our space to lend support. We had heard of a group called "RVs for MDs" that lends RVs during catastrophes and natural disasters and decided we wanted to do the same.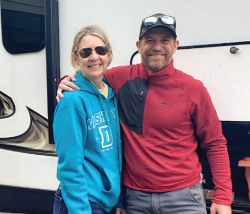 We quickly reached out to the public via Social Media and asked for RV donations for an undetermined amount of time to house these frontline professionals who may be unable to return home due to immunocompromised family members. Within minutes we had 4 RVs lined up! Dead Low provided the electricity, security & surveillance, potable water, and food if needed. Within days we welcomed to the brewery two nurses who worked in area hospitals on their COVID-dedicated floors and 2 EMTs who were actively working with Covid-positive patients. We had one stay with us for nearly 3 months!
We are proud to have supported these workers and our community, and only wish we could have done more.
Yes, I know an Eagle Hero!
If you would like to make a donation in honor of your, or all our WHHS pandemic heroes, please visit: Our Donation Page