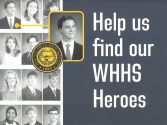 Today we are proud to shine a light on a group of #everydayheroes dedicated to community outreach.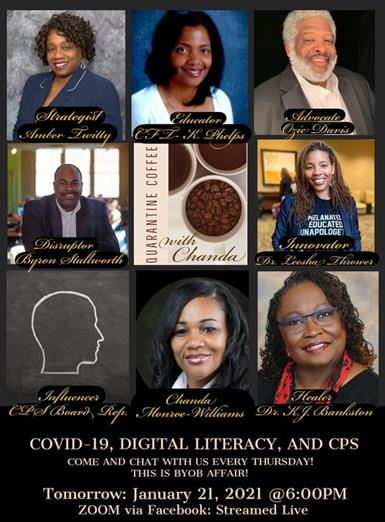 Quarantine Coffee Chats w/ Chandra was a resolution-oriented discussion with community members. The panel discussed the impact that COVID-19 has had on the African American community as it relates to health, digital literacy, and education. The goal is to provide a voice to the community members relative to the Cincinnati Public Schools' decision to send our children and teachers back to school in February 2021.
Panelists:
- Chandra Monroe-Williams '88
- Amber Twitty '88, Community Strategist
- Kendra Phelps: Cincinnati Federation of Teachers
- Ozie Davis '83, Education & Community Advocate
- Byron Stallworth: Small Business Disruptor
- Dr. Leesha Thrower '93, Advocate & Innovator
- Dr. Karen Jones Bankston: Community Educator, Advocate, and healer
Herbert Smitherman '78 is the Vice Dean of Diversity and Community Affairs and a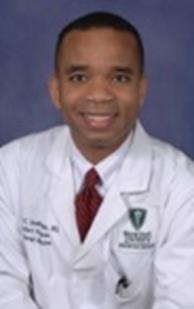 professor of medicine at Wayne State University School of Medicine/Detroit Medical Center.
In January, prompted by his front-line experiences during the Covid-19 pandemic, Dr. Smitherman wrote an opinion piece featured in Bridge Detroit.
In this role, Herbert saw first-hand the devastation brought on by Covid-19. Smitherman wrote "African-Americans are more likely to die of COVID-19 than any other ethnic group in the nation. That's why Black Americans — and all Americans — must be vaccinated against COVID."
Anthony Abbott '74 -Chief Security (Retired) MidHudson Regional Hospital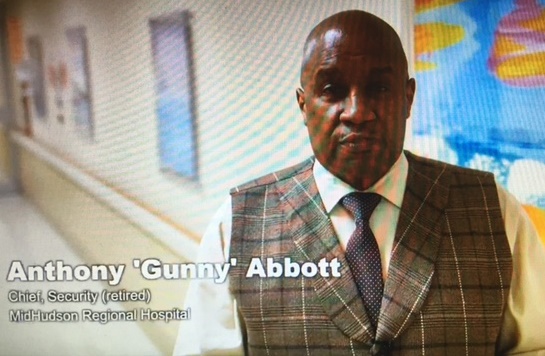 Anthony "Gunny" Abbott '74 came out of retirement to participate in MidHudson Regional Hospital's video Public Service Announcement aimed at providing educational information on vaccine development and efficacy. The video was disseminated in effort to dispel misinformation and encourage all to get vaccines.
Gunny is serious about his health and fitness. An avid adventurer, he is spending his 'golden years of retirement'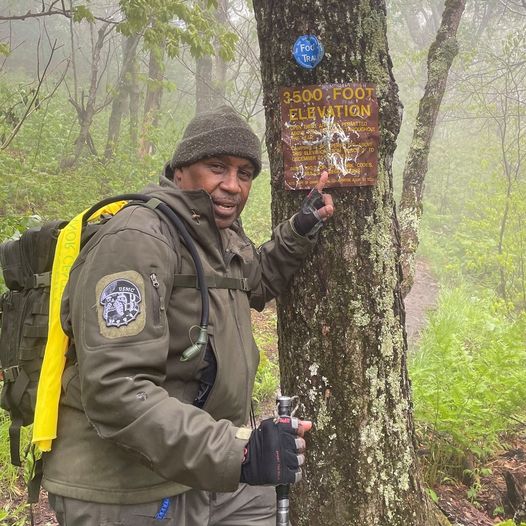 hiking the icy trails of Mt Beacon fire tower or Casino Lookout, Mt Beacon.
When in the gym, Abbott ups the ante by wearing 14lb. weight vest throughout his workouts. This April he completed 2,200 push-ups for Mission 22 in memory of Veterans who are no longer with us and for the ones who are struggling.
Eagles Soar!